August 6th at Barboza, with Brandon Krebs and Stella Crest. It should be a great night playing with good friends and other supportive friends in the crowd.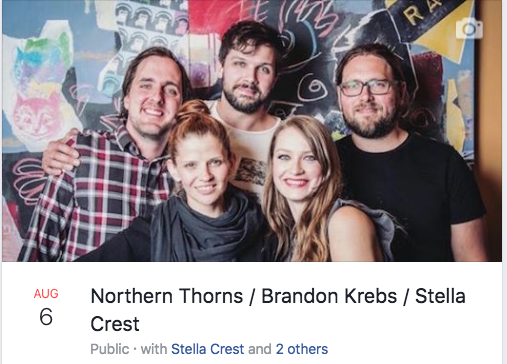 In other news, work continues on the full-length, with Bob Cheek at ExEx. It's a fun way to make a record, passing the files back and forth in WAV format between ProTools and Logic. Lalo Bello came in and laid down some congas for a rumba-ish song that may end up as the final track. Now I get to edit them and give them back to Bob. Fun!
And we're re-amping guitars. It's great hearing them come alive and picking out pedals. A selection of what we've been using:
More on that soon! We hope to finish the re-amping this afternoon in fact.