New dance rock magic
Northern Thorns is born out of an American's obsession with 70s Congolese soukous and cavacha music. Founded by Seattle drummer and composer Adam Kozie (Pollens, Led To Sea), the group has operated as a musical collective performing original driving dance rock since 2014.
The two years following Adam Kozie's brother Ryan's suicide filled him with questions about life and death, struggle, family, and how we ascribe value and worth to people. Northern Thorns' self-titled debut is a carefully constructed dive into this period, queerly setting these dark questions to the kind of sunny dance rock that won't leave your brain after the first listen.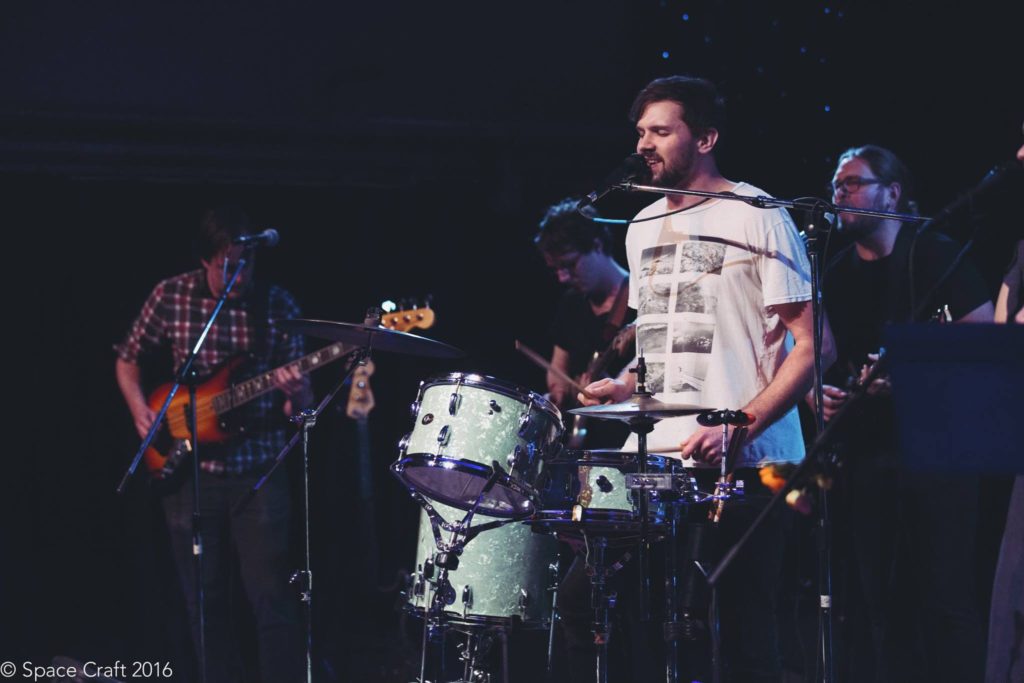 Northern Thorns is heavily influenced by mid- to late-70s Afropop, and especially 3rd generation Congo music: soukous, cavacha and rumba rock. Orchestres Kiam, Viva La Musica, Zaiko Langa-Langa, OK/TPOK Jazz, Lipua-Lipua, Kamale, Bansomi Lay-Lay, Sinza Kotoko, Vévé, Stukas, Shama-Shama and Mabatalai are all strong influences, as well as Guinea's Horoya Band and Bembeya Jazz, Ghanaian highlife acts like Okukuseku Band and Kyeremateng Stars, and various far-fetched and stumbled-on recordings from all over the continent.
The African melodic and rhythmic paradigms of the 70s resonate strongly with my musical tastes. When I ran across my first Kiam records, I felt like I found something I didn't know I had been missing for decades. While reggae, salsa, and bossa nova have had great crossover success in the US, soukous and highlife never got their day in the sun. Northern Thorns is my attempt to introduce these sounds into the western, English-speaking lexicon, through my own experience as an American rock and jazz musician and composer.
Alumni
Adam Kozie – composer, drums, lead vocals
Isaac Castillo – bass guitar, vocals
John Coons – vocals
Beth Fleenor – percussion, vocals
Tristan Gianola – lead guitar
Whitney Lyman – percussion, vocals
Mike Sparks – bass guitar, vocals
Scott Teske – bass guitar
Angel Weaver – vocals
Ian Williams – rhythm guitar, vocals, trumpet
Jamie Maschler – percussion, vocals
Sam Esecson – percussion
Lalo Bello – percussion
Jared Borkowski – lead guitar, vocals
Ronan Delisle – rhythm guitar
Martin Strand – bass guitar