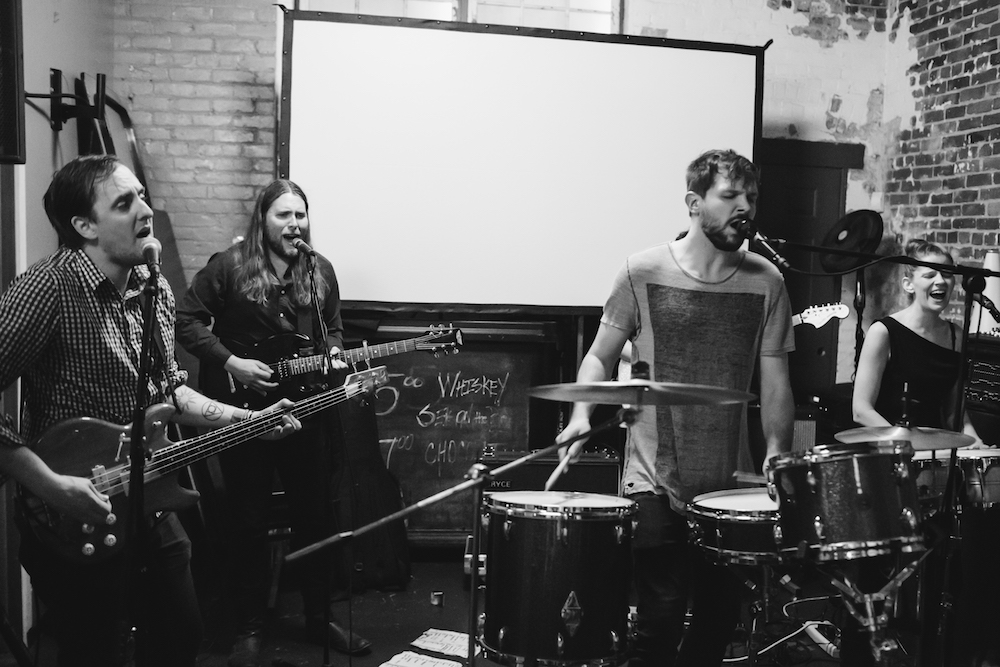 Home
Anglo/Afro/Pop
Seattle band Northern Thorns is an Afropop-inspired dance rock collective formed in 2015. Our sound is a mix of driving percussion, interlocking high guitar melodies, and ensemble vocal harmony. We aim for new kinds of pop hooks, dance beats and live catharsis.
This site is dedicated to band news, shows, photos and videos etc. as well as a general obsession with the 70's vinyl soukous catalog.
Cavacha Rock
Cavacha is a proto-soukous dance rhythm and music style from the mid-1970's Kinshasa scene. Northern Thorns makes cavacha rock in English for the American indie pop audience.
---
Audio Highlight Reel